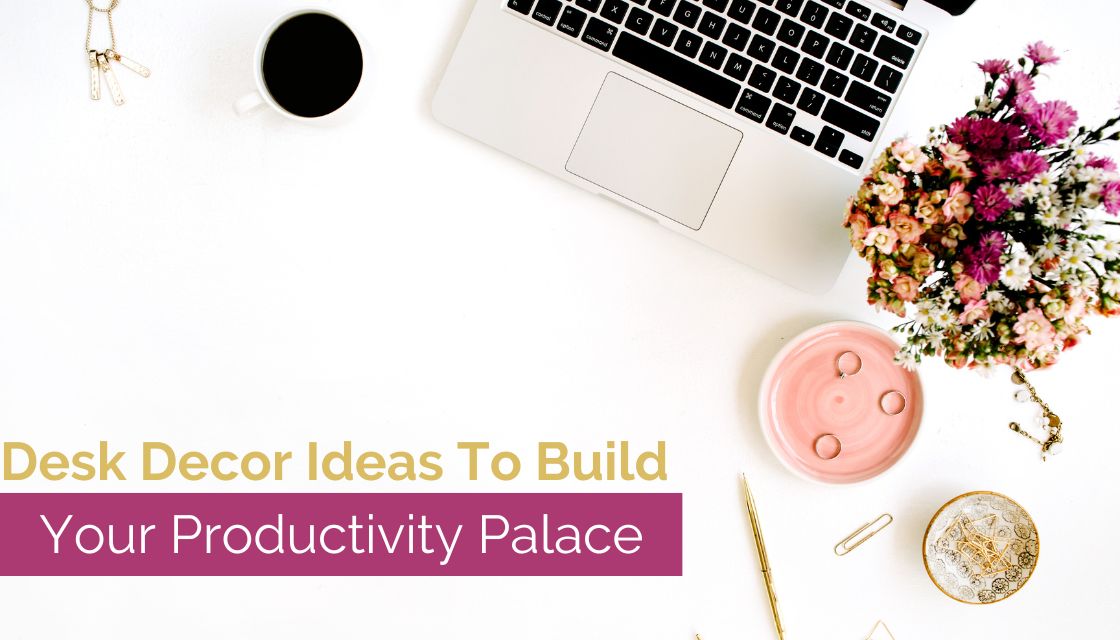 18 Aug

Desk Decor Ideas To Build Your Productivity Palace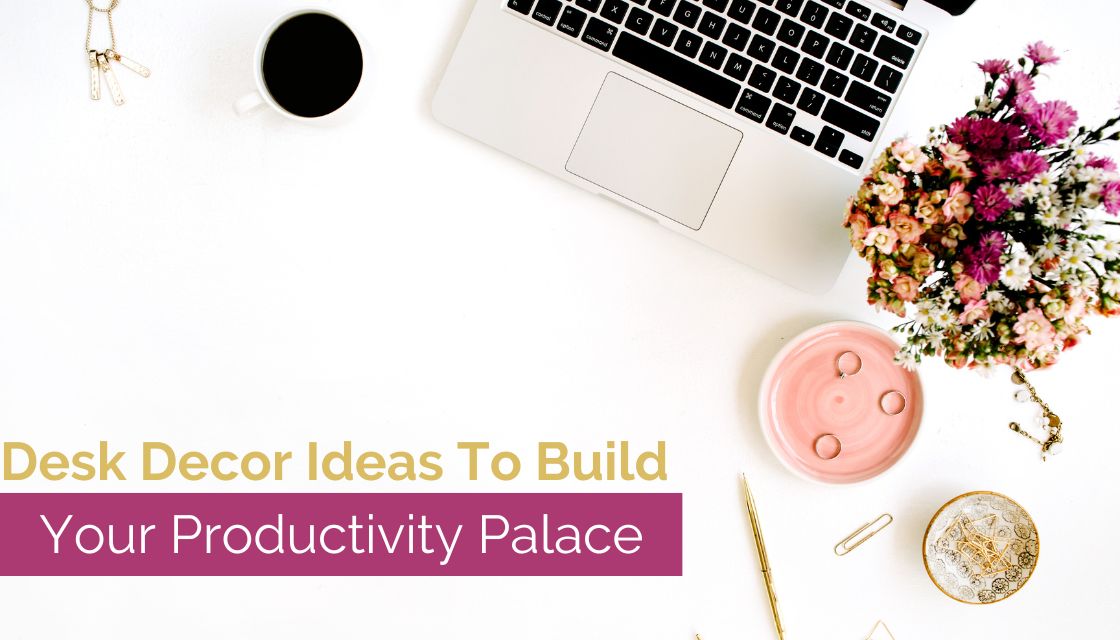 Whether you are working from home, in a corporate setting, or a mix of the two, creating a workspace that feels welcoming and inspiring can boost your mood and your productivity. Dull and sterile surroundings can zap you of your energy and enthusiasm, even for work that you love. So it makes sense that if you spend a large portion of your day at your desk, putting some thought into your workspace and desk decor will make the hustle a little more appealing. Here are some ideas for decorating your desk that can make you excited to "get to work!"
Spice Up Your Screen
Since your laptop or computer monitor is almost always front and center on your desk, adding a cute desktop wallpaper and coordinating file icons will make turning on that screen just a little bit more fun. If you haven't already, you can also trade up from your current boring calendar program and jazz up your calendar, goals, and to-do lists by using the digital version of a paper planner, Artful Agenda. Artful Agenda has 80+ different cover options, hundreds of stickers, and practically unlimited colors so that you can customize your agenda to your aesthetic and change it up whenever you like.
Be A Plant Parent
Studies show that plants in our environment have both physiological and psychological benefits. Living greenery improves air quality which aids in clear lungs and clear heads. Indoor plants reduce stress and have been shown to prevent fatigue during attention demanding work. If that wasn't enough, they look great sitting on your desk, especially in decorative pots. If you don't naturally have a green thumb look for low maintenance plants like dracaena, snake plant, or succulents. To boost your serotonin levels even more, give yourself a gift of a plant box subscription service like Hey Rooted or Succulents Box.
Stylish Storage Solutions
Nothing can derail your productivity like a messy desk. Sometimes all that you need is additional storage solutions to stash your stuff and tidy the clutter. Why not select containers and organizers that are more than just functional, but stylish as well. Whether your vibe is bold and funky or subdued and feminine, there are file holders, letter trays, and pencil cups to suit every aesthetic. When even the simplest storage container is made from a lovely material like ceramic, glass, wood, or brass it instantly becomes desk decor!
Add Colorful Accessories
You can use colorful office supplies to brighten up your space and influence your productivity. Color psychology experts say that blue is ideal for mind-work like finance and data entry, yellow can invoke optimism and stimulate your creativity, and green is calming and can keep you in balance when you have a high stress job. It is easier than ever to surround yourself with color during the workday with office supplies that refuse to be basic. From the simple paper clip to keyboard skins, desk accessories come in every color of the rainbow and can make your desk a place that sparks a little bit of joy every time you sit down at it. Some of our favorite colorful desk accessories are these modern tape dispensers and this gorgeous watercolor desk mat.
Light It Up
A great task lamp can make a design statement as well as reduce eye strain and help you see what you are doing. If your office doesn't have much natural light or you find yourself working after the sun goes down, task lighting can be essential to a productive workspace. Many of today's desk lamps have modern features like touch activation, brightness control settings, and even USB ports to charge your mobile devices. Select a lamp that suits the style of your office as well as provides directional light for the most efficiency. The sculptural quality of lamps like this marble base task lamp with an iridescent shade or this turquoise OttLite® ClearSun® LED make them functional pieces of desk decor.
Make It Personal
Science says that personalizing your workspace helps you cope better with stress and distractions. Making the environment where you spend much of your time feel like 'you' helps form a positive relationship between your identity and your work instead of making you feel like you are just another 'cog' in the machine. Adding personal touches like family photos, seasonal decor, a favorite coffee mug, and even a beautiful name plate can boost your morale and your performance.
If you haven't leveled up your calendar game yet, download Artful Agenda today and enjoy a beautiful digital planner that makes you want to 'get to work'!