16 Apr

How to be a #GirlBoss: My Journey with Network Marketing + Entrepreneurship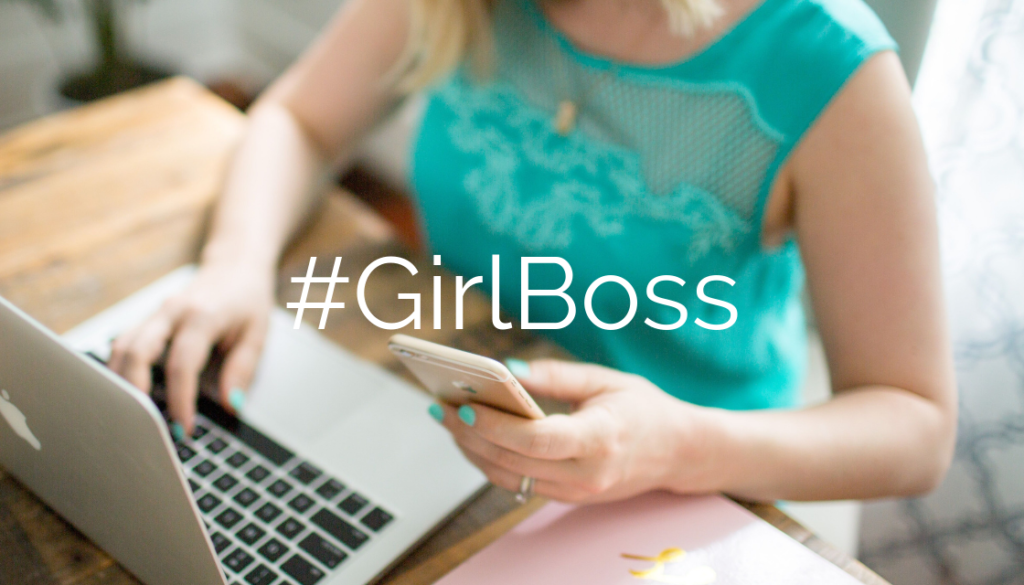 Trying to be a Girl Boss in today's busy and demanding world can be a pretty tall order.
Running your own business and keeping up with all of life's other demands is no walk in the park The things that I've worked the hardest for in my life have turned into some of my greatest joys. So today, I'm speaking to all the ladies out there who are ambitious about leading and succeeding in their careers (and life).

This is my advice to you…

Create Big Goals That Inspire You

First things first, you have to get serious about your goals. Without clear goals to work towards, you're setting yourself up for failure or stagnation. Dreaming BIG is going to give you the passion, motivation, and grit to endure the seasons of hard work necessary to succeed. Take some time to think about what you want to get out of your business. Where do you want to be in a month's time? In the next few months? In the next year?

When I first started selling children's books with Usborne Books & More, I immediately knew that I wanted to promote to team leader. Once I accomplished this goal, I got to work on my promotion to upper-level leadership. The income associated wasn't what drove me the most. I was motivated by the satisfaction of hitting my goals, the excitement of moving up the leadership ladder and being recognized at company-wide events. In network marketing, I am not alone in this. I've found that people are oftentimes much more motivated by recognition than income! So, if you are leading a team in your network marketing business, keep this in mind. Set goals on what drives your team members. It's not always going to be money!

It's also really important to realize that you have a lot of control over hitting your goals. One of my pet peeves is when people say "fingers crossed" about a goal they hope to reach! It's almost as if they believe reaching their goal is out of their control. This outlook bothers me because, while we can't control everything, we can influence a LOT of things. If you are "obsessed" with your goal, you will do what it takes to hit it!

So, how do you become "obsessed" with your goals? My advice is to add them where you can see them every day! Write them out, and make them a part of your daily routine. I add it to the "goals" section of the week view of my Artful Agenda. Then I schedule a time for all the things that need to happen each day.

Stay Motivated by Finding Your Joy

Setting goals is only one piece of the puzzle. When you are our own boss, being able to motivate yourself day-in and day-out is essential. For me, having a creative outlet that utilizes my talents has given me a lot of joy and keeps me working even when the going gets a little rough. I love to come up with team training, new online party scripts with fun graphics, and creative incentives for my team to work towards. Having opportunities to strategize, create, and execute is what makes my job fun. When you love what you're doing, it shines through and helps you and those around you thrive.

Consider keeping a list of the tasks that make you go "Yes! I love my job!" in your lists. Draw from this list throughout the week, month, or whenever you need to be reminded of why you started in the first place. One of the things I love most about network marketing is that you can tap into the parts of the job that are most inspiring to you and OWN them.
Be Deliberate With Your Time

Another lesson I've learned in my entrepreneurship journey is to be realistic and deliberate with my time. Right now, I split my time between Artful Agenda and Usborne because both businesses require a lot of my attention and energy to run well. This isn't always easy for me because I tend to have a one-track mind. Once I get on a roll, I just want to keep going and going, sometimes at the expense of other things I'm not as excited about at that moment.

Something that helps me keep everything in perspective is to keep a master list of tasks for each business. Every day I pick a couple of things off of each list and schedule them in as priority tasks for the day. I'm not perfect, and sometimes I do get caught up in one area for a bit too long, but I always try to get my priority tasks for each business done. Then I can hit the snooze button my other tasks and knock them out another day. This way I'm at least touching each business daily and not neglecting one completely to serve the other.

Master the Art of Time Blocking

If you haven't utilized time blocking, you are missing out! Time blocking my days allows me to turn my tasks into actions I can realistically complete by the end of the day. I break down my list of tasks for the day and schedule them into a time slot in my planner.

For example, during my work hours for Artful Agenda (10 a.m. – 1 p.m.) I would schedule:

My biggest tip for time blocking is to be realistic with how much time something will take and allow a little bit of buffer room. It's probably not going to take me 30 minutes to "send sticker feedback to my designer," but adding in some extra time gives me the flexibility to answer those inevitable urgent emails or team questions that pop-up mid-task.

You've gotten stuck in those email cycles too, right? You hit refresh and there's another email and another email and another email, and then all of a sudden you've lost track of time. With some practice, I now read a message to see if it's urgent and then leave it alone if it's not. Then, I pick a specific time to answer all of the messages at once. (Add this into your time blocks!) Doing this majorly cuts down on distractions throughout the day.
Prioritize for Income Growth
When I'm planning how I spend my time, I try to focus on income-producing activities. Creative tasks like making graphics or learning about new books draw my attention the most. Although, those things don't make as big of an impact on my bottom line. If I commit to working on "financial movers" first, I have something to look forward to after I get the tasks are done that will truly help grow my businesses.
What are income-producing activities? In direct sales, income-producing activities are anything associated with team growth and supporting leadership. Reaching out to help train a new team member, running a training session that is going to help my whole team get sales, or supporting my leaders in growing their own businesses are all income-producing. Those things get the highest priority! After I have completed these kinds of tasks, I dive into personal sales and the smaller yet fun aspects of the job.

Stay Inspired

Don't forget, sometimes you need to break the productivity loop! It can't be work, work, work all the time. You'll burn yourself out! When someone on my team is feeling burned out, I suggest…

"Let's get in touch with what inspires you and makes this fun for you, and let's prioritize that!"

It's OK to prioritize things that are enjoyable from time to time. In fact, it's critical to your success! If organizing your whole bookshelf brings you happiness and a sense of clarity, do it! Just don't put these things at the top of your list ALL the time.

You can include these "mood boosting" tasks in the "other tasks" section of the daily Artful Agenda view. Just be sure you have a healthy split of income and non-income producing activities. A good balance will keep you on track to move your business forward and inspired to pursue your next goal.
It's been a crazy journey but I love what I do, and I love being a #GirlBoss. I hope my advice has helped you in some way, and I wish you all the best on your journey!
Don't have an Artful Agenda account?