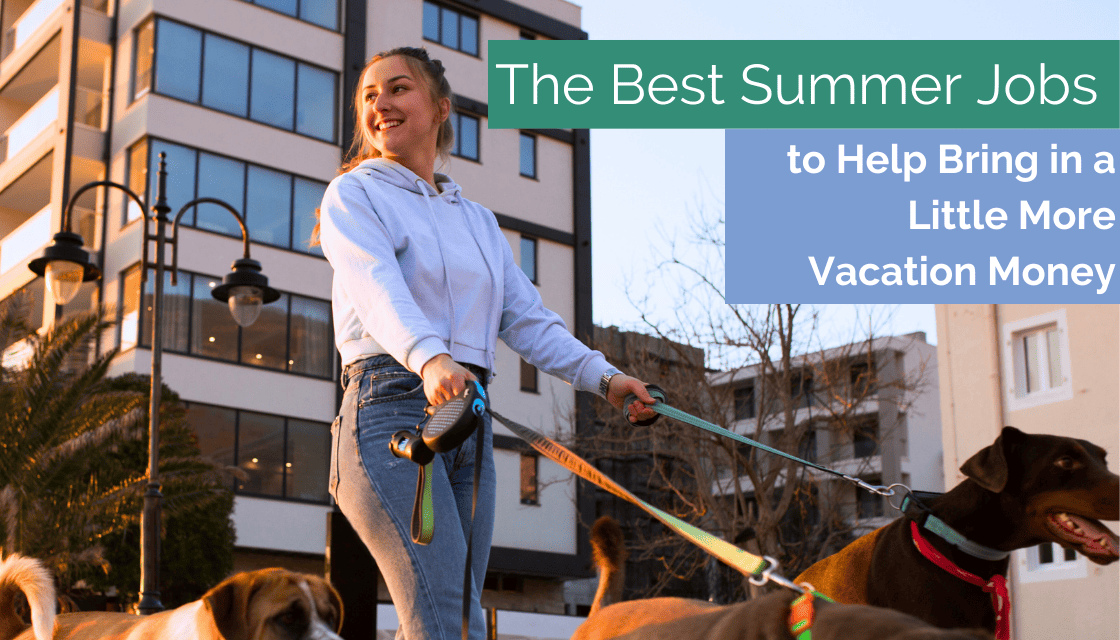 17 Jul

The Best Summer Jobs to Help Bring in a Little More Vacation Money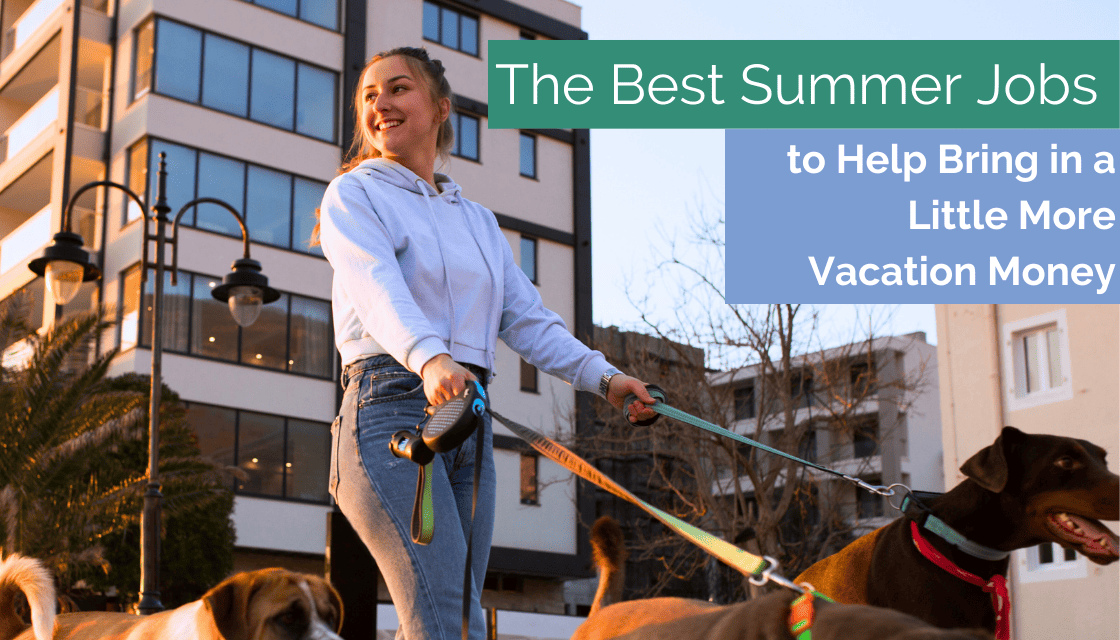 Summer not only brings sunny days and warmer weather but it is the perfect time to earn a little extra money to help fund this year's vacation plans. If you'd like a summer job with flexibility and desirable perks, consider one of these diverse and enjoyable summer job options. Not only will these jobs help you financially, but they also offer unique experiences and opportunities for personal growth. Here are some of the best summer jobs to consider, along with reasons why they might be the right fit for you and ideas on how to find these job opportunities.
Event Staff: Working as event staff during the summer allows you to be part of exciting festivals, concerts, or sports events. Not only do you get to soak in the lively atmosphere, but you also earn money while doing so. To find event staff jobs, keep an eye on local event listings, check with event management companies, or reach out to venues directly.
Garden Center Assistant: If you have a green thumb and love working with plants, consider being a garden center assistant. This job lets you spend time outdoors, learn about various plants, and assist customers. Contact local garden centers or nurseries and inquire about seasonal job opportunities.
Freelance Writer or Editor: If you have a passion for writing, freelancing as a writer or editor can be a flexible and rewarding summer job. You can offer your services to local businesses, websites, or online platforms. Create a portfolio of your work and utilize freelancing websites such as Upwork or Freelancer to find writing or editing gigs.
Tour Guide: Becoming a tour guide allows you to share your knowledge and passion for your city or region with visitors. Check with local tour companies, historical sites, or travel agencies to inquire about tour guide positions. Alternatively, you can explore opportunities for freelance tour guides and create your own unique tours.
Restaurant Server: Working as a restaurant server is a popular choice for summer employment. It offers flexible hours and the potential for good tips. Contact local restaurants, bars, or cafes to inquire about server positions, or keep an eye out for "help wanted" signs.
Retail Associate: With summer comes an increase in shopping and retail activity. Joining a retail team allows you to work in a dynamic environment, interact with customers, and gain valuable customer service skills. Check out job listings on retail websites, visit local stores or network with friends already working in the industry.
Resort or Hotel Staff: Resorts and hotels often hire additional staff during the busy summer season. These jobs provide an opportunity to work in a hospitality setting and potentially receive employee perks like discounted stays. Positions such as front desk staff, housekeeping, or restaurant staff are commonly available. Research resorts or hotels in popular vacation destinations and visit their websites for job listings or application information.

Food Delivery Driver: The rise of food delivery services has created new job opportunities. As a delivery driver, you can earn money while setting your own schedule. Sign up with popular food delivery platforms like Uber Eats, DoorDash, or Postmates, or contact local restaurants directly to inquire about delivery positions.
Tutoring: If you excel in a particular subject or have teaching experience, tutoring can be a lucrative summer job. Advertise your services online, in local community centers, or through word-of-mouth referrals. You can also explore online tutoring platforms like Tutor.com or Wyzant. You can offer tutoring in subjects such as math, science, languages, or test preparation.
Farmers Market Vendor: Farmers markets are bustling during the summer months, offering an opportunity for entrepreneurs to sell homemade goods, fresh produce, or artisan crafts. Contact your local farmers market organizers to inquire about becoming a vendor and showcase your products.
House Sitter: House sitting is a popular job for individuals looking to earn money while enjoying a change of scenery. House sitting can involve tasks such as collecting mail, watering plants, or taking care of pets. Websites like TrustedHousesitters or HouseSitter.com connect homeowners with reliable house sitters. Create a profile highlighting your trustworthiness and availability.
Docent: If you're passionate about art, history, or science, becoming a docent at a museum or cultural institution can be a fulfilling experience. Check with local museums, art galleries, or historical sites for paid docent opportunities.
Pet Sitter: If you're an animal lover, pet sitting can be a rewarding and pleasant summer job. Offer your services to friends, family, and neighbors, or join pet-sitting platforms like Rover or Care.com to find clients in your area.
To discover additional summer job opportunities, utilize online job search platforms like Indeed, Glassdoor, or LinkedIn. Browse community center bulletin boards or connect with employment agencies specific to the industry you're interested in. Network with friends, family, and acquaintances to inquire about any job openings they may know of. Additionally, consider joining local community job boards or social media groups dedicated to job postings in your area. Lastly, don't forget to keep an eye out for "help wanted" signs posted in businesses around your neighborhood.
With these diverse summer job options and the strategies to find them, you can secure a rewarding position that brings in some extra money to put toward your vacation fund. Remember to tailor your job search to your skills and interests to ensure an enjoyable experience. Use an app like Artful Agenda to keep track of your potential leads, your interview appointments, and after you're hired, your summer work schedule. Start exploring these opportunities today and make the most of your summer job adventure!
If you haven't yet experienced the fun and personalization of a paper planner with the convenience of a digital calendar you can take advantage of our FREE two-week trial.